Ticket Prices
$15 until September 20th

Door Rates
*Cash only
General Admission
$20.00 per adult

Child & Teenagers
(8 & under Free)
$10.00 (18 & under)

$45 Family Rate
(2 Adults + 2 Children)

3901 S Land Park Dr.
Sacramento, CA 95822

Sacramento's Hottest Festival of the year!

The Fire Spectacular is an annual
on by Sequoia and Sacred Fire, also
known as Obsidian Butterfly.
The festival officially began as an
art project in 2008 when Sequoia
received an art grant from the
Sacramento Municipal Arts
Commission (SMAC) for a fire
performance art project fusing
music, poetry, art, and fire dance
to tell a story through movement.
Involved in Sacramento's Fire
Dance community since 2002,
Sequoia has worked to help make
fire dance an accessible art form
in the community. The Fire
Spectacular connects the local fire
groups, hobbyists, beginners, and
professionals into a captivating
display of fire dance.
Welcoming some of Northern
California's best talent from San
Francisco, Davis, Big Bend,
Redding, Jackson, Alaska, we offer
a diverse and entertaining evening
dedicated to the art of fire and
flow dance.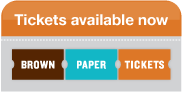 Photo by Andy Pischalnikoff